Hi All,
Just wanted to share some new wrist shots of my All time Favourite ROO – the 26401RO.
Just love how it is so versatile and matches so well different straps – be it rubber or leather.
Recently went to my friendly AP Service Centre here in Sunny Singapore and bought myself a simply breath-taking Grey Horn-back with Red Stitching. Let me know what you all think !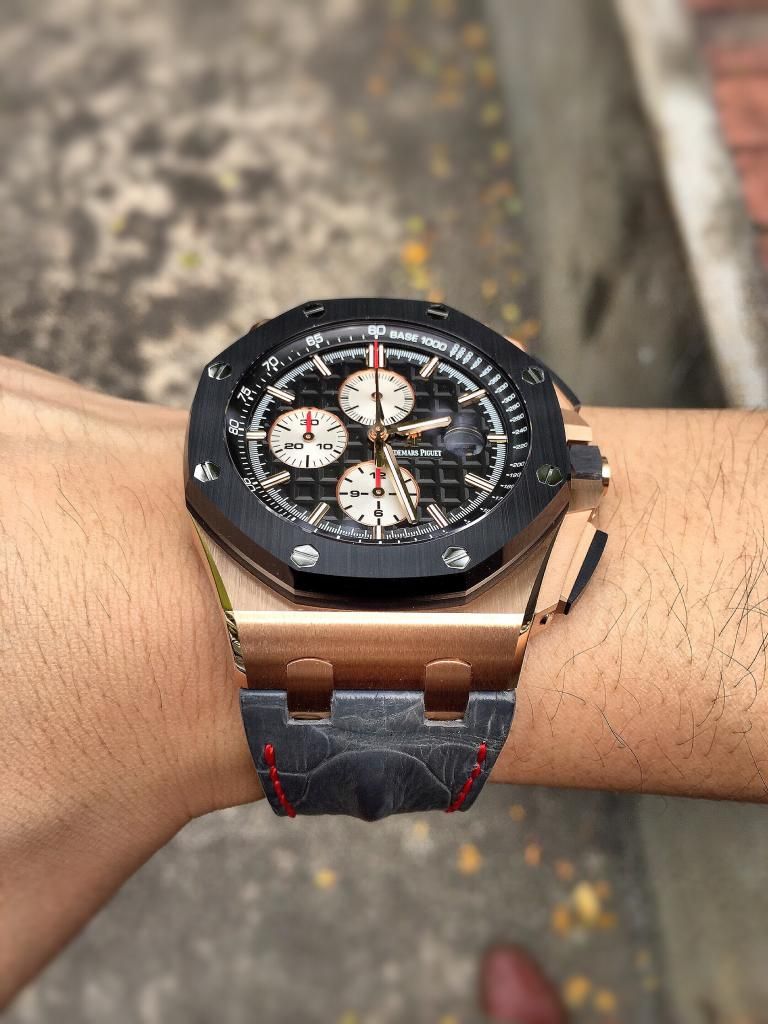 No message bodygood match!
that combination really works. then again, any strap on that beautiful RG ROO would work
These combos work great even if like you, it is better to put something between the watch and the Cartier bracelet to avoid scratches!
Superb pic!
Thanks a lot!
Fx
I have wanted to use a grey croco on the RBII for a while and will get to making the change soon.
I have not yet handled that 44mm gold and ceramic Offshore… I need to make a point to try one on. Thanks for the photos
No message bodyThe color combo looks great. The red stitching adds a nice touch to match the red subdial hands.
Regards,
ED-209